6TH CONVOCATION
CEREMONY
signing an agreement between
Capital and Nova
Training Session for First Years CS & IT Students
Google Digital Skills
Computer Science & Engineering
Cutting edge of the new Lab
HOME OF THE
LEADERS & INNOVATORS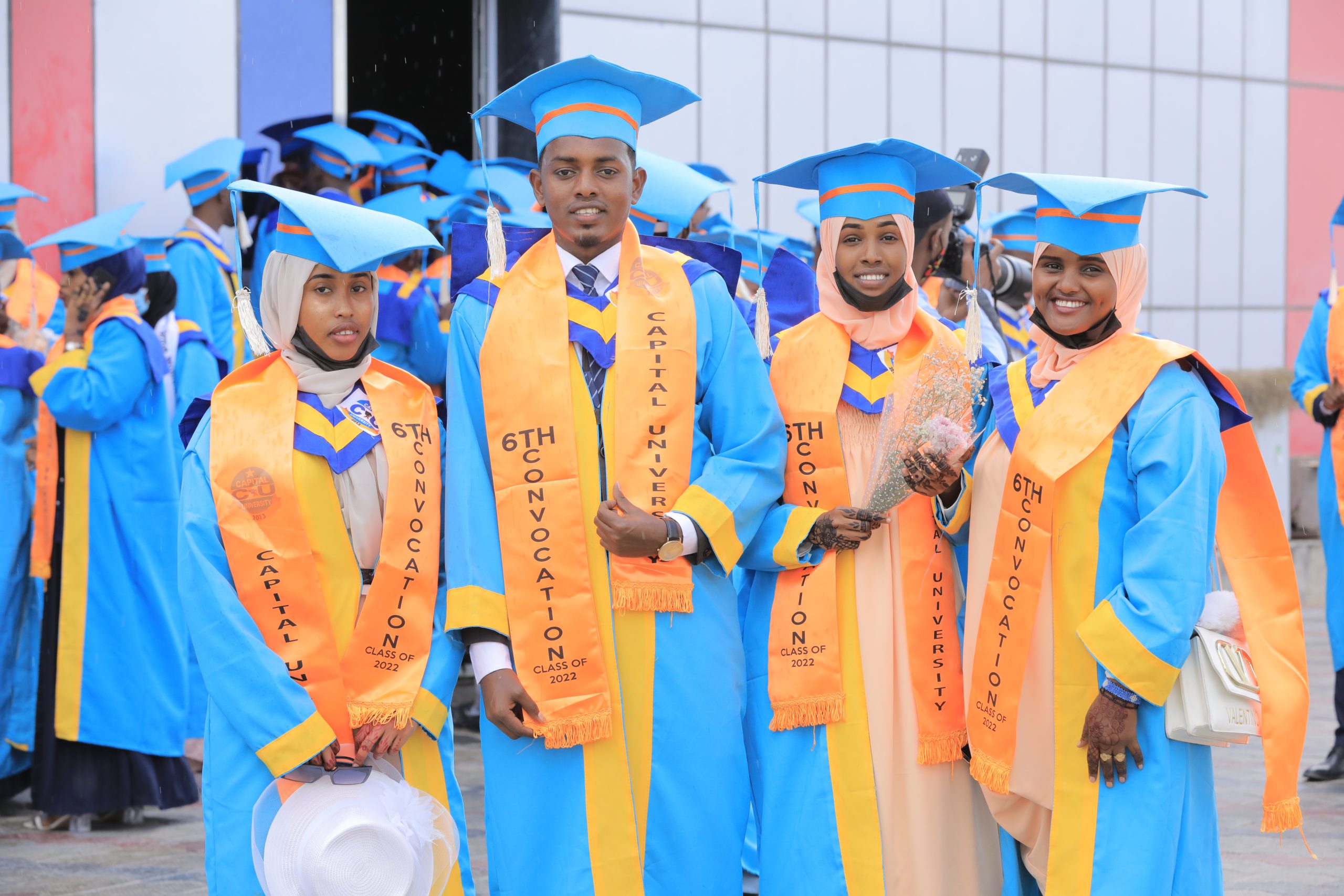 At Capital University, we are moving boldly - and concertedly - to expand tomorrow's frontiers. We believe that we have the power to shape the future, for the better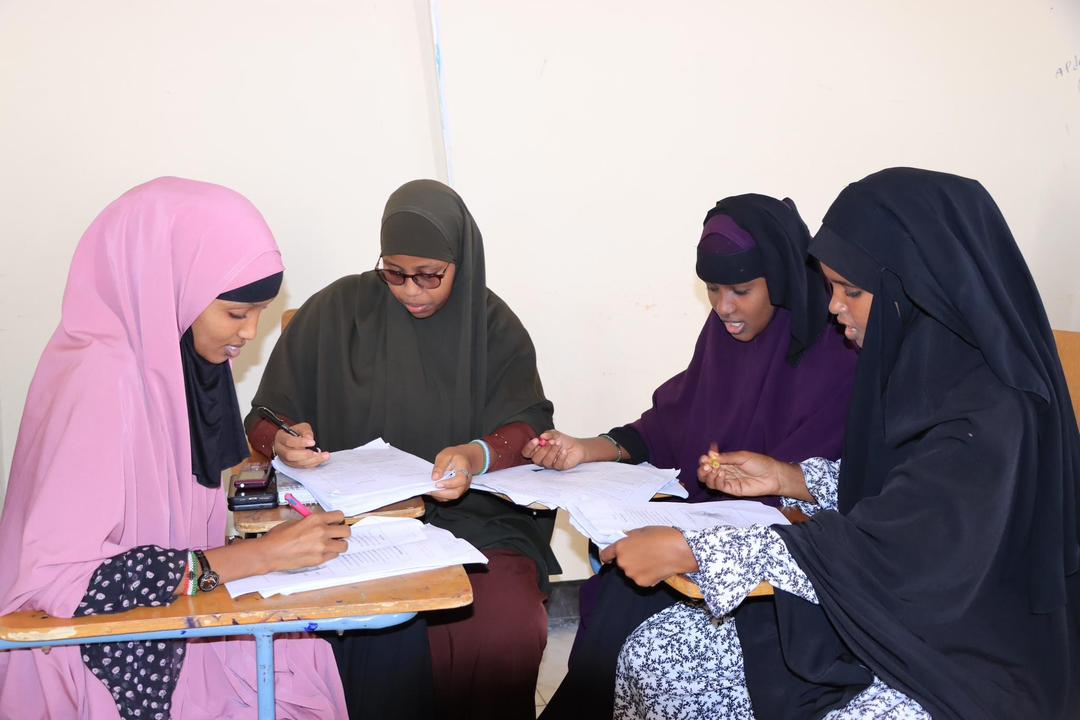 to the Website of Capital University of Somalia (CUS). We are overjoyed to be collaborating you as your embark on an engaging educational adventure. You will have a ton of opportunities to socialize, learn, and explore on campus whether you are a crossover, freshmen, or continuing student.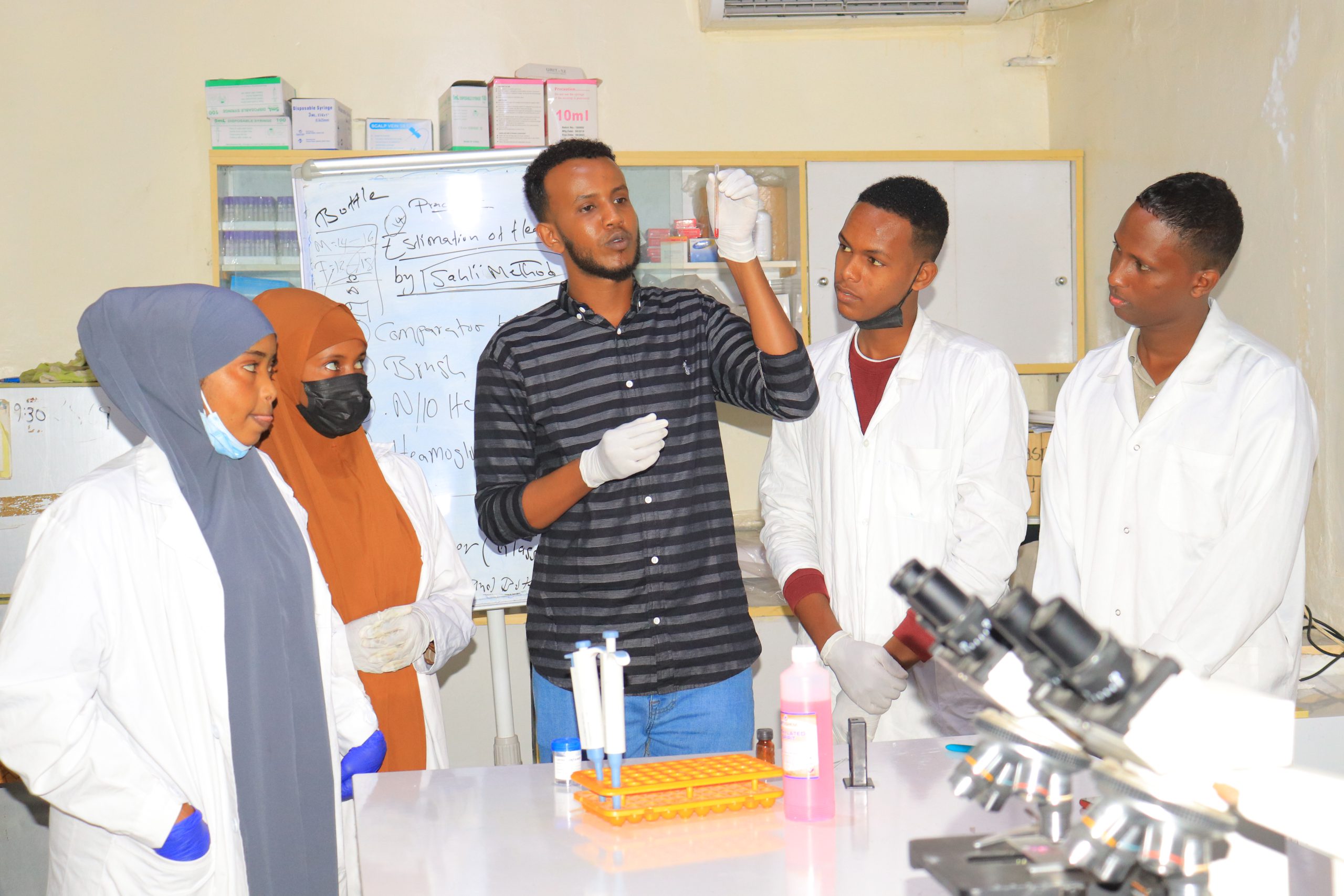 A choose that Makes the difference
Our university embarks on its higher education adventure in Somalia as part of a new generation of universities that place a premium on quality in order to become a preferred destination for students. Despite its recent establishment, Capital University's location on the map among other educational institutions allows it to pursue an ambitious agenda to address the society's/main country's challenges with university education.
Limitless Learning, More Posibilities FACULTY OF HEALTH SCIENCE
The faculty aims to offer high quality innovative teaching and research at every scale. And well train individuals to contribute to the development of health sector of the country.

FACULTY OF ECONOMICS & MANAGEMENT SCIENCE
The Faculty of Economic and Management Sciences is one of the largest Faculties at the University. The Faculty aims to continuously strengthen its position as the leading institution in the fields of economics
FACULTY OF COMPUTER SCIENCE & ENGINEERING
If you are interested in the field of software engineering and programming the faculty of Computer Science and Engineering is the right place for you.
FACULTY OF MEDICINE & SURGERY
Admission to the CUS faculty of Medicine & Surgery is extremely tough and selective. We are committed to innovation, excellence, and work to advance social equality and health FACULTY OF AGRICULTURE & ENVIRONMENTAL SCIENCE
Through research-based instruction, the Faculty of Agricultural & Environmental Science seeks to advance the wise use of the earth's natural resources. FACULTY OF SHARIA & LAW
The Faculty of Sharia and Law is set up to simultaneously educate Sharia and formal law in order to produce highly competent legal cadres who could bridge the current, obvious deficiencies in Somalia's legal profession FACULTY OF EDUCTION
The Faculty of Education focus on producing qualified teachers, specialized for every subject needed in secondary schools (and related institutions) and aLso undergraduate level, FACULTY OF SOCIAL SCIENCES
Faculty of Social Sciences is to educate professionals in the fields of Political Science and International Affairs, satisfy the region's present and future demands. DIPLOMA & INSTUTUTIONS
to enhance the skills and knowledge of Somali students, Capital University has it for you; DIPLOMA IN EDUCATION & Dr. KADARE INSTITUTE OF CULTURE & LANGUAGES
Building a vibrant community of creative and accomplished people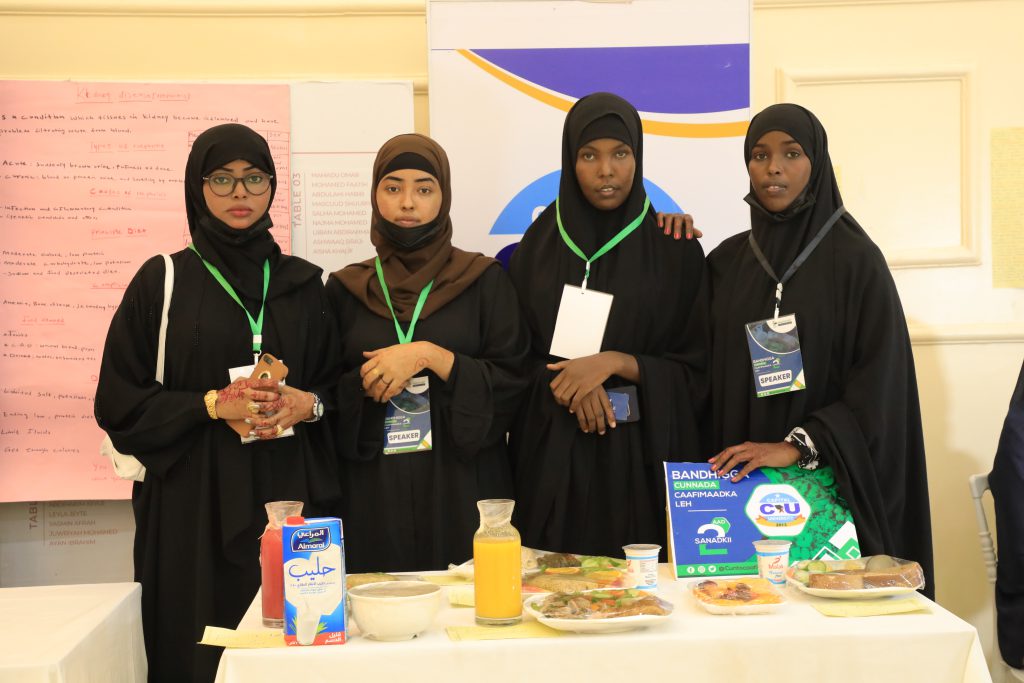 Health Diet Program
Our students in the Faculty of Health Sciences, especially the department of 𝐇𝐮𝐦𝐧𝐧 𝐍𝐮𝐭𝐫𝐢𝐭𝐢𝐨𝐧 & Dietetics, participated in the Health Diet Program & presented
healthy meals that they made.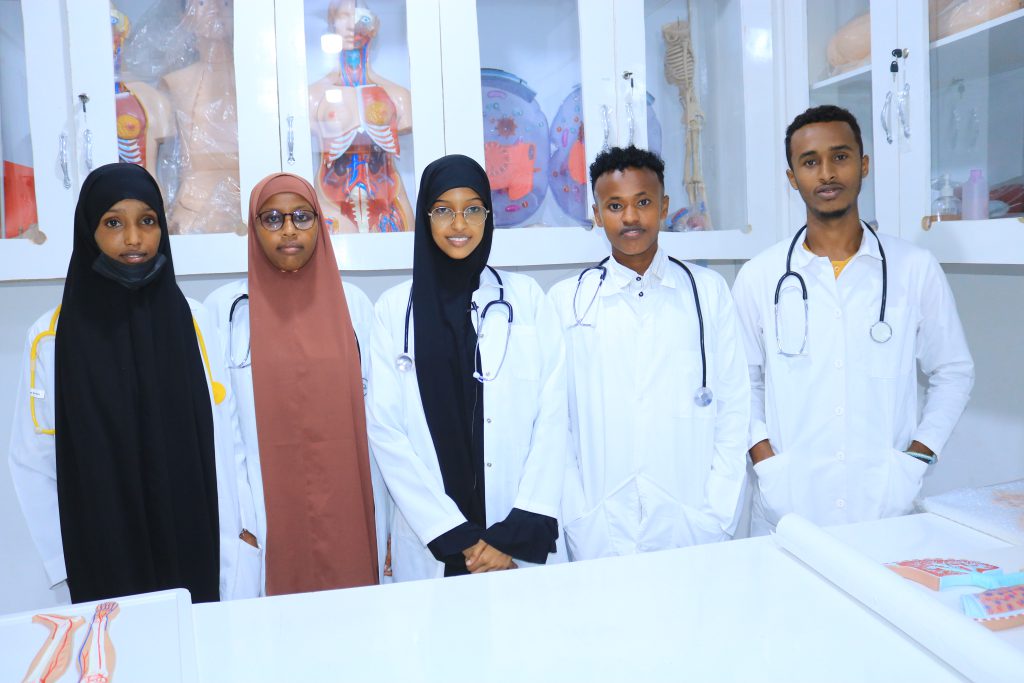 Topographic Anatomy
Based on the quality assurance of students, the Faculty of Medicine & Surgery conducted a hands-on training on "topographic anatomy".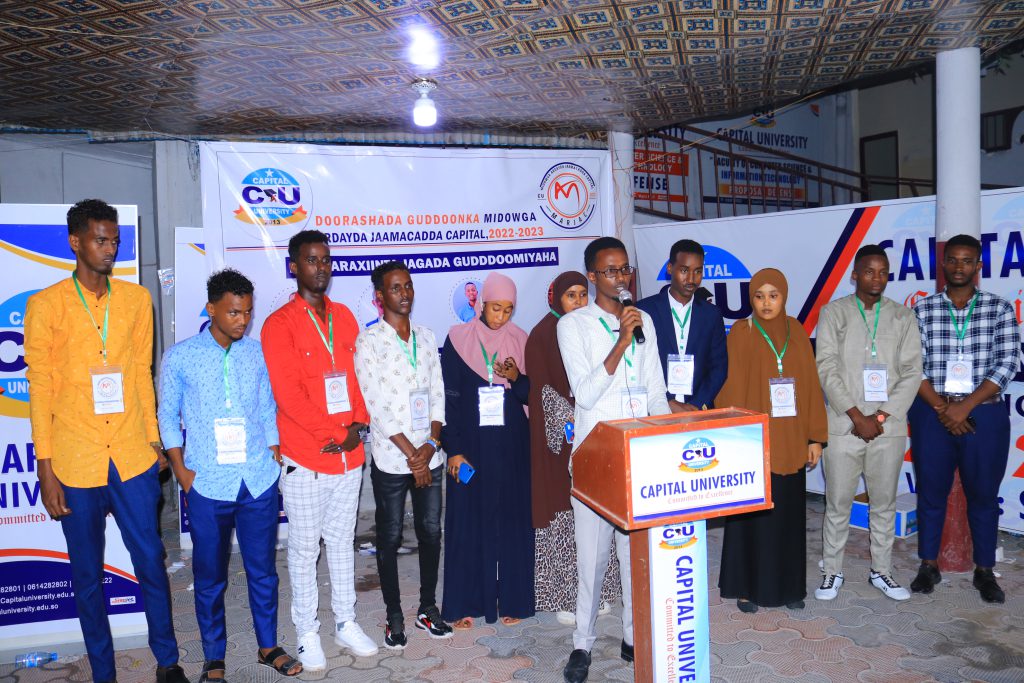 MARJAC ELECTION 2022-2023
The election committee of Capital University Students' Union announces the election results of the president and vice president of MARJAC, MARJAC board elections take place once a year.
<!=========Events list Template 1.6.3=========>